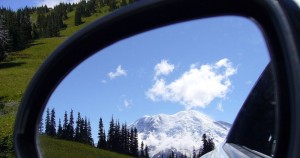 About a year ago, my pal Myke and I decided to start a podcast together called Cooking with Brett and Myke. We weren't sure we'd have enough chemistry or potential topics to last us very long, but we went for it.
Yesterday, almost 50 episodes later, Myke and I recorded and published the final episode of Cooking with…. It's something that I absolutely loved doing and, now that it's over, I'm more than a little sad about it.
But it had to be done.
For various reasons, I recently decided that I needed fewer obligations. My family, my job and my little side business were all immovable and weren't candidates for the chopping block. That left only a small number of things, including the podcast. So, it got the axe. And it sucks.
It's super easy to speak hypothetically about killing ones darlings in the name of the greater good. And I know it was the right decision here. But, I still had to kill one of my darlings.
I'm not happy it's over, but I'd be lying if I said I wasn't a little bit glad to have regained a few of my internal cycles.
Anyway, to everybody who listened and was in on all of the stupid jokes and tolerated my abominable accents, you have my sincere thanks. I don't doubt that Myke and I will be clogging up the Internet tubes again someday.
For now, I'm comforted by an old proverb:
Don't cry because its over, smile because it happened.
Oh, and if you enjoyed our show, do check out some of the other 70Decibels offerings. And tell Myke what a bang-up job he's doing (because he really is).