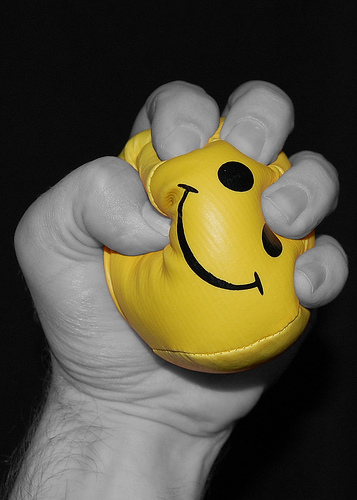 You know the one I mean.
You've been staring at it for awhile now. You'll skim your task list looking for the next log to split and there it'll be - staring at you like an arrogant prick because it knows that it's quietly killing little bits of you every time you see it. It has been festering since the day you put it there and it's loving the control it has over you.
Delete it. Right now.
Seriously. Do it.
Ok, fine, maybe that's a little too cowboy of an approach since, ostensibly, the reason it's there is that you need to do it.
But, do you really?
Let's run a quick diagnostic on Mr. Jerk Pants task and see just how big a deal this thing really is.
Will not performing this task cause serious risk to your job, livelihood or ability to provide for yourself and your family?
Will not performing this task result directly in the dissolution of a meaningful relationship?
Will not performing this task result in the physical suffering or death of another human being?
If you answered 'no' to those questions (and, seriously, you almost certainly should have), then delete it.
"But…"
There's a chance that deleting it will mean breaking some sort of agreement with another person. Contact them somehow, apologize and let them know (politely) that you won't be able to stick to the original agreement. Then delete it.
There's a chance people will be annoyed with you if you delete it. They'll get over it. Delete. It.
The world will continue to turn. Your mother will still love you and I'll bet you'll breathe a little easier.
No matter how important that thing seems, it's not worth how awful it's making you feel.
"No, seriously, Dr. Know-It-All. I can't just delete it."
If you refuse to delete it, then you need to redefine it. It's too big or too ambiguous or too intimidating. Make it smaller, then do that part. No matter what you do, getting your stomach in knots every time you see it isn't helping anybody and it certainly isn't moving the thing forward.
But I still think you should delete it.
Photo by bottled_void