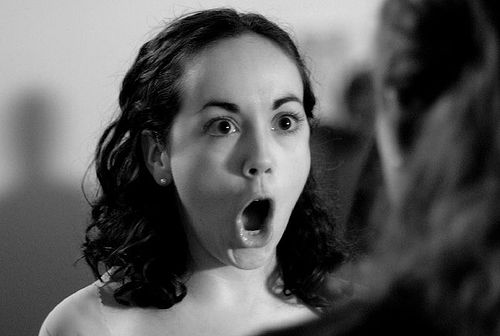 Ok, so we're nearing the three month anniversary of the launch of my little blog. Things are going swimmingly - some very fine people are reading, sharing and commenting on what I've got going on here and I'm pleased as punch about it. I wanted to let you folks know about a few things that are a-changin' around here, lest you be caught unawares. (Seriously, it's probably a good idea that you read this.)
First of all (and this may bother some of you), I'm going to be moving this blog to a self-hosted WordPress install in the next couple of days. The reasons for this are many and I'm working on post that outlines them all. The short answer, though, is this: Tumblr has been awesome and served as a fantastic springboard for me here. But, the simple fact is that I sell a product here and I need to consider that a priority since it's part of what puts food on our table and WordPress offers me greater flexibility in that regard. The switch should be mostly seamless — all of the links to all of the posts here will redirect properly, all of the comments will be intact. The only possible SNAFU is going to be switching Feedburner to a new feed source; this may result in a bunch of old articles being re-published to the RSS feed here. I'll do my best to make sure it doesn't happen, but it's not exactly within my "sphere of influence", so I apologize in advance if I inadvertently puke all over your feed reader.
As an unfortunate by-product of this move, I'm going to be disabling comments for a few days while the move is finalized because migrating them is kind of a huge hassle and I want to get this move done as soon as possible. Thanks for understanding.
Next, my good buddy Evernote Essentials is in the process of getting a pretty major upgrade right now. Loads of updates to the existing content, a good chunk of new stuff and even a couple of bonuses that aren't yet available. I expect to wrap this up soon, so if you've already purchased your copy, keep your eyes peeled for an update. If you haven't purchased your copy and you're a new Evernote user, it's a great way to get started with Evernote and learn the basics very quickly. I'll also take this opportunity to remind you all that there's a really sweet affiliate program available for the book if you're interested in making some extra cheddar.
Now, we come to the newsletter. Despite my best intentions, I haven't had the time to give it the love and attention it deserves, but those days are coming to an end. Look for that thing to experience a major overhaul in the next week or so — and if you're not signed up, I'd recommend heading over to the site (look for the signup form in the sidebar) because I've got big plans for it.
GET TO THE GIVEAWAY, CHUMP.
Ok, ok, sheesh!
Finally, this big giveaway thing I mentioned. Naturally, the best way to motivate people is to give them free stuff (or the chance at free stuff) and, because I really want to know what you guys think of the site, I've put together a short user survey. Here's the info:
Visit this link and complete the survey (you really do need to finish it).
Once you've completed it, you'll be sent to a new page where you'll enter your name and email address.
Follow the instructions in the email you receive after filling out the form.
This survey will be available until 11:59pm UTC on October 15 (one week from the day this post goes up). After that, the survey will be over and one survey participant will be chosen at random and that lucky soul will get their choice of an Amazon Kindle 3* or an Apple iPod Nano* purchased by me and sent to them. I'll also throw in a copy of Evernote Essentials if you don't already own it (or I'll PayPal you $25 US if you do).
Pretty sweet deal, right? If you have any questions or anything, you can always shoot me an email.
Anyway, that's about it for now. Seriously, I can't thank you guys enough for sticking around and reading my stuff. You guys all rock and I'm humbled that so many of you consider mine to be a site worth visiting. Thanks :)
Oh, and following me on Twitter is generally a good idea if you like appallingly bad jokes and the occasional non-stupid quip.
Stay awesome,
Brett
*Kindle will be the WiFi+3G model, your choice of color (subject to availability). iPod will be the 16gb model, your choice of colors (subject to availability). I'm happy to ship these to wherever the winner lives, but if for some reason it doesn't work out or it's not feasible to ship to that location, I'll send you the equivalent in US dollars via PayPal. Void where prohibited and all that, and you have to be at least 18 years old - Sorry.
Photo by Ryan Wiedmaier