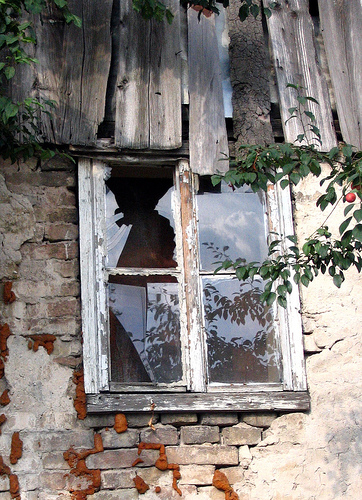 ?Much of what's been written here is about how do to things better, faster and more effectively. While this is an admirable pursuit, there's one prerequisite to doing your work well that is, in my humble opinion, all too frequently ignored: no matter how hard you try to do better at anything, it will all be for naught if you don't give a crap about what you're doing.
One needn't look far to find examples of this; the checked-out teenager working the counter at the gas station, the waitress who would clearly rather be about a million other places than standing there explaining your choice of salad dressings and the condescending IT guy who feels it necessary to remind you that fixing printers is so very beneath him. We've all experienced it and most of us have been there. Having to do something you couldn't care less about is just about as soul-sucking a thing as has ever existed. If you don't care about what you're doing, it's extremely difficult to do it well.
If you actively dislike the work you do, I have two pieces of advice:
Stop doing it and, instead, find work that you do enjoy and do that instead.
While you're working on number one, search out the interesting part of what you're doing and give a crap about that.
I believe that every crappy task imposed upon anybody has something interesting about it, indiscernible as it may seem. If your job is to dig ditches, count how many shovelfuls of dirt you move each day and figure out how many you move each day. Once that gets boring, now figure out how much each one weighs and calculate the number of pounds (or kilograms) of dirt you move each day. Now that you have these two metrics, my ditch-digging friend, try each day to beat your personal best. Or, pick an arbitrary number of shovelfuls or total weight moved and make that your goal.
The point is that even if the work you're doing is inherently mindless and brutally boring, you can invent ways to give a crap about it. Once you have, you'll be surprised at how much faster your day goes and how much better you are at the crappy job. You never know - perhaps your stellar performance as a soil displacement specialist will earn you the responsibility of managing other soil displacement specialists. Better than that, though, is the fact that doing a great job at anything feels really good. It's also the kind of thing that can motivate you to actually go out and find a different job that you don't hate.
Photo by Quod