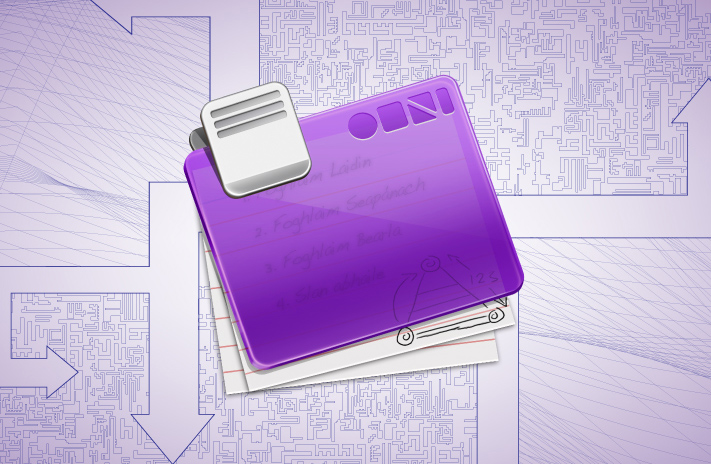 A nice lady named Jamie left a comment on my big long whine about being busy in which she asked:
Why OmniFocus?
Great question. After all, I'm the great big Evernote nerd who uses it for everything, so why am I using OmniFocus for managing tasks and such? Several reasons.
For better or worse, I have a pretty long to-do list. Between my day job, this blog, the ebook and, you know, real life, I have a ton of things that I both need and want to accomplish. Evernote wouldn't have a problem with this, of course — heaven knows I keep a ridiculous amount of data there — but ultimately, it comes down to control. I'll revisit this in a second.
The interfaces for the two applications are fundamentally different. Evernote is designed to be quite agnostic about the data it's given and, as such, treats every bit it keeps equally. To maintain a task list in Evernote is fine and not especially difficult in terms of keeping the data in the app. For me, it gets dicey when I need to access or manipulate the data, particularly on a mobile device. If I keep my tasks in a separate notebook and tagged them all such that I could call them up quickly with a saved search, I'm still looking at what I would consider a prohibitive number of taps + waiting time.
OmniFocus, on the other hand, is an application whose sole purpose is task management, so it's built with the understanding that the user who opens it is, in all likelihood, interested in creating or performing a task. It provides lots and lots of ways to slice and dice my task data (including grouping tasks based on my current location) and it's very, very fast. Depending on how you structure you task list in Evernote, it'd also probably be a bit difficult to get a bird's-eye view of your "plate". That coupled with a few tactical-level things like dependent tasks, date-based availability and others are what make OmniFocus a clear winner for me.
Good Analogy Follows
In my kitchen drawer sits a big pair of orange-handled scissors. My wife and I use this scissors for cutting all sorts of different things: paper, packaging, you name it. These are your garden variety, general-purpose scissors.
In my garage, I have a set of pruning shears. If something in our yard or garden needs to be cut, we use the pruning shears because they are specially designed to do just that.
I could probably use my orange scissors to clear away a bunch of bushes or whatever, but the job would be made that much harder by using the incorrect tool. Same deal with Evernote and task management (for me).
Please don't interpret this as my saying "Evernote sucks for managing tasks" because that's not what I'm saying; lots of really smart and attractive people use Evernote to rock their to-do list and it does a bang-up job for them – I just need more, that's all.