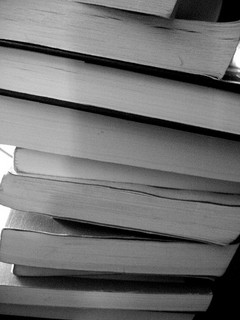 It's been a few weeks since I decided to wholly abandon reading RSS feeds and focus more heavily on books and hand-picked articles to read.
In short, it's going phenomenally well. But that's a story for another blog post.
Today, I want to share a bit about what I've been reading recently, using both my Kindle and the Audible app on my iPhone.
It's been such a pleasure, you guys. Nothing against blog posts or whatever, but coming from somebody who has written something that at least approximates a real book, I can (to some extent) empathize with the authors of these works. Taking a big idea and turning it into a big, complete collection of thoughts and words and ideas is a massive undertaking. I think this appreciation makes consuming these books all the more enjoyable. If you ask me, anybody who can go through the toil of actually producing a book deserves some measure of respect.
Anyway, enough gushing.
From the list of books I've read so far this year, I've compiled for you a summer reading list containing some of my favorites. I can't confidently say you'll appreciate all of them as much as I have, but if any of them interest you, I'd highly recommend giving them a try.
And now, in no particular order…
(Oh, and I should point out that I listened to a few of these as audio books, but I'm still going to use words like "read" below because, frankly, I like annoying the pedants.)
Brett's Summer Reading List for You Make Happy Brain
Anyway, I hope you'll check out some of these. They're all quite good.
I'd love to hear about a book you've recently loved. Ping me on Twitter and let me know, won't you?
(Yet Another Italicized Note Thing: The book links above are affiliate links. If that makes your tummy hurt, just Google for the titles and use those links when buying.)
Image credit: druclimb