Evernote is an incredibly powerful and useful tool, but learning to use it the right way involves lots of trial and error. But, 12,000 people have found a better way — keep reading…
The amount of information we want and need to keep track of today is, frankly, ridiculous. Not long ago, my desk was covered with piles of financial statements, medical records, automotive service receipts — and that didn't even include everything dealing with my job. We all struggle to keep our information organized and accessible, but without the right tool for the job, it can seem impossible. Thankfully, a tool like Evernote excels at doing exactly that — it's a single place to organize everything that's important to you. The tricky part is learning how best to use it so that all of those bits of information are a few clicks away when you need them.
Introducing Evernote Essentials - The Definitive Getting Started Guide for Evernote.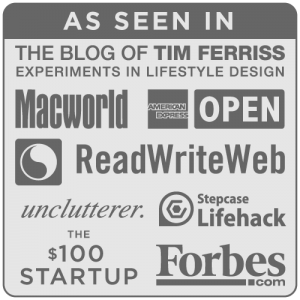 With this fun and informative 95-page PDF guide, you'll:
Get up and running with Evernote quickly
Learn how simple it is to save information to your Evernote account from almost anywhere
Discover the best ways to organize your Evernote account so your information is easy to find later
Understand how easily Evernote integrates with everything you're already using
Start using Evernote's newest features immediately
"Evernote is awesome, except when it's not. And when you're first trying to figure it out, that's when the not-awesome part comes in. You'll find yourself saying: 'Looks nice, but how the hell do you use this thing?' Fortunately, interwebs genius Brett Kelly has come along with a clear and simple answer. Get Evernote for free, and pick up this cheap-ass guide for all the info that Evernote left out." — Chris Guillebeau, Author of The Art of Non-Conformity
You'll learn the very best practices for using Evernote without experimenting or spending hours and hours searching Google. I've spent two years making all of the mistakes, finding all of the tricks and becoming an expert with Evernote so you don't have to.
In addition, I'll also present a ton of possible uses for Evernote, including:
A paperless digital filing cabinet
A complete blog management system
A simple photo sharing service
Much, much more!
"Evernote Essentials is the missing manual for Evernote. The tips, shortcuts and usage recipes in the book should really be shipped with Evernote. When I first tried it, Evernote felt clunky and cumbersome. But reading Brett's book enabled me to unlock Evernote's full potential. I finally have a convenient way to get all those crazy ideas out of my head, and it's all thanks to Evernote and Brett's missing manual!" — Gregory Go, CTO, Wise Bread
There's nothing in this guide that you can't learn on your own - what I'm offering is time. You could spend your valuable evenings and weekends tinkering around with the software, reading endless blog posts about the best ways to use Evernote and eventually figuring it out. Or, you could spend a couple of hours with Evernote Essentials and you'll be off and running — using Evernote the right way.
"Evernote Essentials is an amazing resource…" — Tony Clark, COO, Copyblogger Media
"It is worth setting aside a couple hours to work through this brief, 95-page book. It will save you DAYS of learning Evernote on your own." — Michael Hyatt, Chairman, Thomas Nelson Publishers
Click the button below to instantly grab your digital copy of Evernote Essentials for $29. Join over 12,000 Evernote users so far who learned to harness the power of this incredible application in a couple of hours — not days or weeks.
Don't worry - if you're not satisfied with your purchase, let me know within 30 days and you'll receive a full refund, no questions asked. And, since Evernote is constantly adding new features and capabilities, your purchase comes with free updates for the life of the product.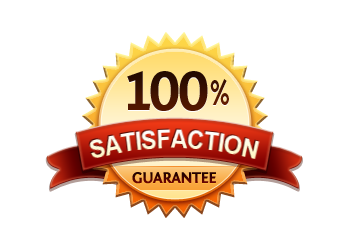 "…outstanding ebook on Evernote … great tips …" — Steve Rubel, Senior Vice President, Edelman Digital
P.S. - If you're still not sure, you might like to know Evernote hired me full-time to write and maintain their user documentation — after reading Evernote Essentials.
P.P.S. - A few words from a very satisfied customer about Evernote Essentials