You've probably already heard about how amazing Evernote is.
It can handle just about anything you can throw at it.
Your data is with you wherever you go, thanks to the Evernote mobile apps that run on just about every platform and device on the market.
You can snap a photo of a wine label or a street sign and search for the text within the image! (I'm still blown away by that feature after all these years.)
That's all fine and good (you already knew all of that anyway), but you and Evernote each have a problem:
Evernote's problem: it's a blank canvas, an empty sheet of paper. You download it, fire it up and… now what? There are so many possibilities, it's hard to get started. And once you do, it's hard to know how to organize your Evernote data.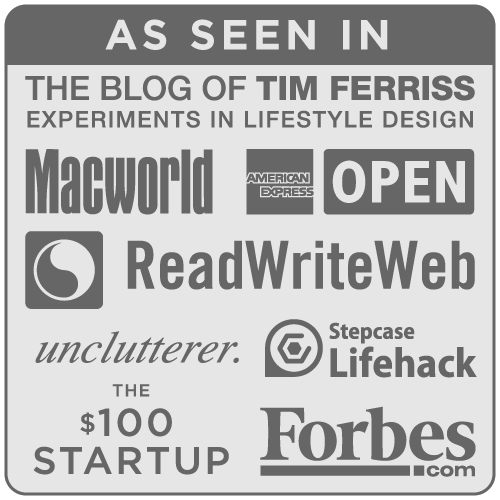 Your problem: you've heard the hype and you want to get started with this earth-shattering product, but you don't want to spend hours upon weekends learning not only how to use it, but the best ways to use it.
Friend, you've come to right place — because I've got the answer to both questions.
Evernote Essentials: The Definitive Getting Started Guide for Evernote
Hi, I'm Brett.
I've been a rabid Evernote user since April of 2008 when they were in private beta. I've got over 15,000 separate notes in my Evernote account (kid photos, scanned documents, memories of all sorts — the works). My writing about Evernote has appeared all over the web, including a large chunk of Evernote's user documentation.
Did I mention I work for Evernote?
They hired me to write documentation for them after reading Evernote Essentials.
There are plenty of guides on Evernote out there, but there's only one Evernote Essentials: the guide that over 18,000 people have trusted to jumpstart their Evernote love story (that's what you're hoping for, isn't it?).
You're here because you realize the power of Evernote and you want to know more. You can spend hours and hours of free time on experimentation and trial-and-error, trying to find the best way to make Evernote work for you.
Or you can pick up Evernote Essentials and learn from the expert in an afternoon.

Even at only $29, the price of a decent bottle of wine, a few of you might be wondering if it's worth your money. (I find a nice bottle of wine to be a fine companion while reading this guide, but maybe that's just me…)
Not to worry — Evernote Essentials comes with a 100% money-back guarantee. If you don't love it, ask for a refund within 30 days and it's yours, no questions asked.
You have literally nothing to lose. Grab your copy of Evernote Essentials and start keeping your filing cabinet in your pocket. I've worked very hard to produce the very best introduction to Evernote available (and 18,000 of my customers agree).
Grab Evernote Essentials now. I'm confident you'll love it.

But aren't there lots of $1 and $5 ebooks on Evernote? Why is yours better?
Glad you asked.
Evernote Essentials has outsold every other Evernote ebook on the market. By a lot. I've been using Evernote longer than almost everybody on Earth and you would have a hard time finding anybody who knows Evernote as well as I do.
Accept no imitations. Evernote Essentials is the real McCoy.
Evernote updates their products pretty frequently. Do I get a discount on future versions?
Not exactly: they're free. Forever.
Everybody who buys Evernote Essentials gets all future versions, free of charge, for the life of the product.